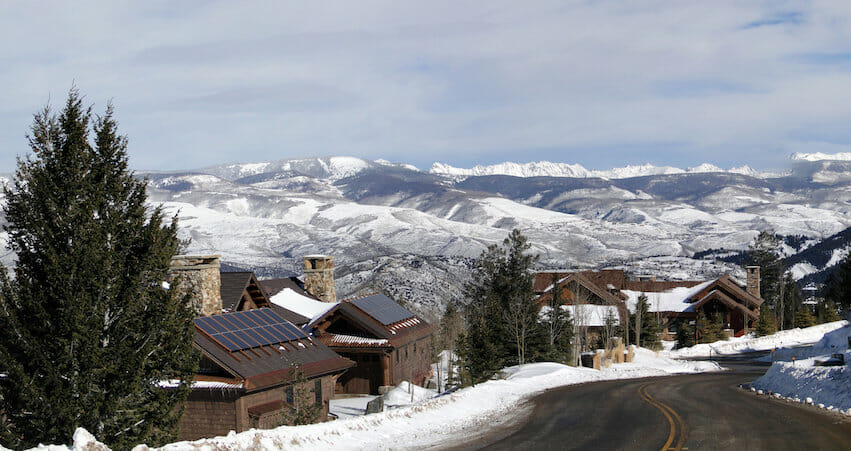 Sometimes, getting your Vail, Colorado rental property off the market can take a little extra effort. Maybe your timing isn't ideal, or your property suits only a niche market of potential tenants. Either way, these proven methods help you lease your property. Here are our three best tips and tricks to improve the curb appeal of your rental property in Vail.
Upgrade Your Landscaping
Yes, it can be as simple as getting the trees trimmed and planting some fresh flowers. Do you ever feel a little extra bounce in your step after you get a haircut? It works just the same for your rental property. So, try mowing the grass and clearing away all the dead leaves and branches right before your next showing. A minor facelift for the greenery can immediately boost the home's curb appeal.
Stage the Front Porch
A new American flag, a couple of comfortable chairs, and a fresh pot of flowers can make the front porch feel like home for just about anyone. Because if a prospect can see themselves enjoying the front porch, they will be that much more excited to see the rest of the house. Most importantly, you can accomplish this little upgrade on even the tightest budget.
Give the Home's Exterior a Little TLC
Step out onto the sidewalk and try to look at the house from an outsider's perspective. And, be honest! Does the house need a fresh coat of paint? Is the roof damaged or faded? Are the gutters packed full of debris? Finally, are there a few cracked window panes? Some of these problems could take serious time and money to address. However, the investment will be worth it. Just schedule the new roof installation, and tell your prospects that a new roof is going on next week. That bit of information could be a huge selling point for many people.
Need Help to Improve the Curb Appeal of Your Rental Property?
For 12 years, our team at Fireside Properties has helped property owners in the Vail Valley succeed. Hence, we know what it takes to thrive in the area's competitive rental market. Our team works closely with property owners of all types, from single-family homes to apartment complexes. And, with additional experience in finance and realty, plus in-depth knowledge of the local markets, we offer an unparalleled level of service to rental property owners. Let us put that expertise to work for you and help you improve the curb appeal of your rental property.
So, are you ready for help from Vail's premier rental property management team? Curbside appeal and financial peace of mind are just a call away. Call Fireside Properties at (970) 476-4446 to discover how we can help you to improve the curb appeal of your Vail, Colorado rental property.