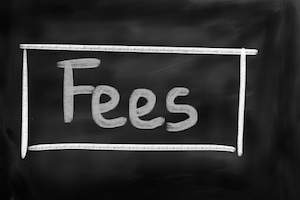 Where are your HOA management fees going? If your homeowners' association has hired, or is considering hiring, a management company, the first thing you want to know is what are HOA management fees, and what they're used for. Let's take a look.
What You Want to Know about Your Management Company
You get what you pay for, which is true of most things, including HOA management company services. Before you do anything else, find out what any prospective companies bring to the table. You'll want to know what their experience is, how many people are on their team, how many team members will be supporting your HOA, how they communicate, and what services they offer. Once you know these things, if you like what they're offering and how they do business, find out what their fees are.
What Are HOA Management Fees Used For?
Everyone who has lived in an HOA controlled community knows that there are association dues paid by every resident. But if the board of directors consists of volunteers, what do those fees go toward? They pay the management company that administers all aspects of your homeowners' association. Let's break it down.
● Day to Day Management
The management company will take on the majority of the work associated with your HOA, including the daily workload. This includes dues collection, bookkeeping, filing, legal documentation, adding and removing residents as they move into and out of the community, invoicing, reporting, and banking.
● Administrative Oversight
The management company takes care of all of the administrative work involved in your HOA including scheduling meetings, meeting notifications, proxies, agendas, and meeting minutes. They can also create informational newsletters for residents, draw up legal documents, send out letters and notifications, and handle issues related to complaints and rule enforcement.
● Maintenance and Upkeep
All of the common areas and grounds not owned by residents need maintenance. The management company is in charge of hiring contractors, laborers, landscaping crews, and maintenance teams to maintain all of these areas. This includes summer landscaping maintenance, winter snow removal, fall leaf removal, and spring planting.
● Repairs and Improvements
When something breaks in a common area, the management company is responsible for having it repaired or replaced. This can include everything from sprinkler systems to fencing, sidewalks to signage.
Discover the Benefits of the Right HOA Management Company for Yourself
Homeowners associations are in place to help protect a community, to care for the area in and around it, and to maintain or improve the property values of the homes within it. Who does all of this? The board may provide governance and oversight, but they can't do it all. The HOA property management company does the bulk of the work to take care of your community, and the fees you pay supports that work.
Did that answer your question, what are HOA management fees? Get answers to all of your questions from one of the best management companies in the Vail Valley by contacting our team at Fireside Properties today.