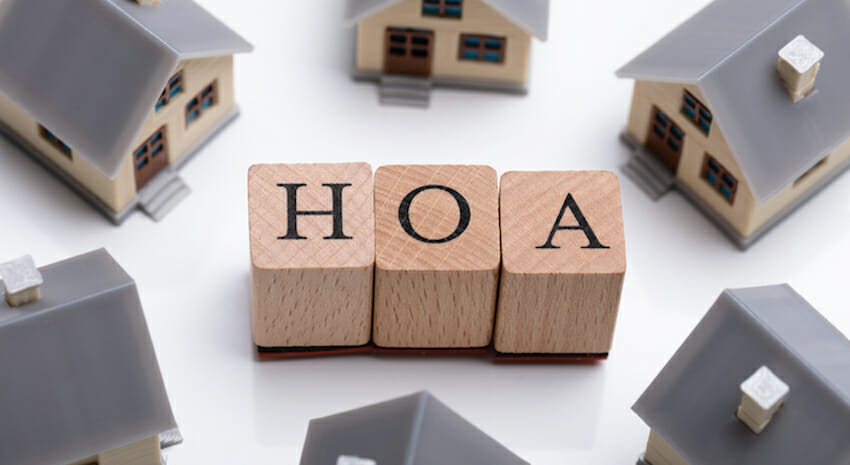 Whether you are finding yourself part of a homeowner's association (HOA) for the first time or are thinking about moving into a community that has one, it will help to have some tips for handling HOAs. The purpose of an HOA is to facilitate an attractive, safe, and cohesive neighborhood. The problem is that sometimes the regulations and expectations for homeowners can feel restrictive and unnecessary. But what if it doesn't have to be that way?
Keep reading to get our top homeowner tips for handling HOAs  that can help you make the most of your current or future association.
Understand the True Purpose of an HOA
Gaining some clarity about why HOAs exist is a great place to begin. The truth is when homeowners who are part of the association understand the purpose and have a positive relationship with the HOA management team, it can be a highly effective arrangement that offers many benefits to members. Here are just a few:
Amenities for better living. From tennis courts and golf courses to pools and protective gates, built-in community perks offer opportunities for fun times that increase quality of life. Access to these amenities would often be cost-prohibitive outside of an HOA.
Boost in property value. With an organized, top-performing HOA, you can experience a significant increase the value of your property. You won't have to worry about a rogue neighbor creating an eyesore on their property that negatively impacts your neighborhood's ambiance and home value. The HOA exists to make sure all members of the association maintain high standards, so everyone benefits.
Increased safety. Because HOAs take on the responsibility of enforcing rules and regulations, there is less likelihood of disorderly and disruptive behavior that can be a problem in other neighborhoods.
Learn the Covenants
As a homeowner, it's a good idea to take the time to review and understand the HOA covenants, or rules and regulations, prior to moving into a community. Avoid relying on second-hand info or the previous experience you've had in other neighborhoods. Each HOA has a unique set of covenants and by familiarizing yourself, you can determine in advance whether you can live with them.
Consider the Quality of HOA Management
The HOA management of a community will determine the level of satisfaction for homeowners and the ultimate success of the neighborhood. If possible, talk with some of the association's current members to learn what they think about the existing HOA managers and leaders. Is everyone complaining about management issues and communication problems? These are red flags that indicate you may want to consider a different community.
Fireside Properties Inc. Upgrades the HOA Experience
HOAs don't have to have negative connotations. With HOA management from our team of trusted professionals at Fireside Properties, Inc., you can transform your HOA's effectiveness and improve the association experience for homeowners. We handle all the details to help your HOA operate optimally, communicate clearly, and develop meaningful relationships that benefit all parties involved.
Call us at (970) 476-4446 or connect with us now to learn more tips for handling HOAs.