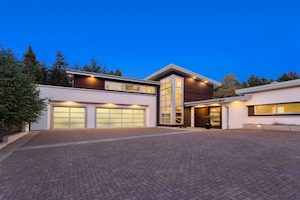 Luxury rentals are in demand in the Vail Valley, and so it stands to reason that luxury property management is popular here. Homeowners need to be aware of the ins and outs of the luxury property management rental industry before making their properties available to renters, whether as a short-term vacation rental or for long-term tenants. Here are four facts about luxury property management that you need to consider.
#1: Marketing Will Make Or Break You
Marketing is important for any rental, but when it comes to a luxury property, it's the be all and end all. Understanding how to get professional images to show potential renters just what they're getting is vital. Knowing how to write an ad with the ease of a professional copywriter will help attract the right demographic. And knowing just who to advertise to and where to spend marketing dollars comes only with knowledge and experience in the luxury property management rental industry. Without the right marketing, you won't get the right tenants.
#2: Service is Critical in Luxury Property Management
Customers who are willing to pay top dollar for a vacation rental expect to have VIP service come right along with it. Customer service is critical when we're talking about the type of client you want to place in your luxury property. Things such as concierge service, access to cars and delivery service, as well as immediate contact should an issue arise with the property is going to make all the difference when it comes to customer satisfaction.
#3: The Value is in the Details
Rarely will a high-end client rent a property without knowing the details. They want to know what they're spending their money on. Providing the following information will help you stand out from the competition:
• How big is the space?
• What are the amenities (pool, hot tub, sauna, tennis courts, garage, ski slope access, etc.)?
• Is there WiFi?
• Is there onsite parking?
• What restaurants are nearby?
• How safe is it? What kind of security does it offer?
#4: Price is Important, But Not Always the Priority in Luxury Property Management
Clients that are willing to pay more for luxurious accommodations often dicker on the price, but not always. Some will pay whatever it takes to get the best. What is certain is that they want to get what they pay for. Pricing dynamically is important, but making sure the value is there will keep your reputation intact and will encourage repeat customers over time.
Do you have a high-end home in the Vail Valley? Don't leave it to chance when you're using it as a rental property. Get the best luxury property management when you contact the team at Fireside Properties by calling 970-476-4446.