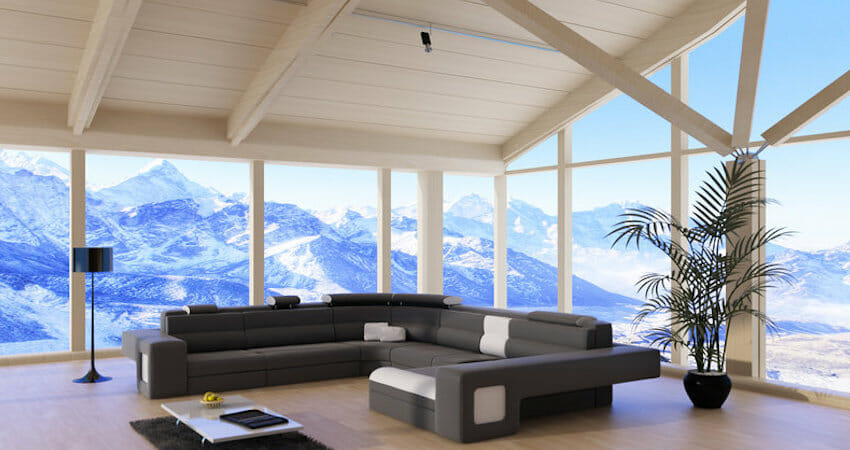 Luxury rental properties aren't just for the rich and famous. Vacation rental sites like Airbnb, HomeAway and VRBO have exploded in popularity. Now, anyone with a computer can find and book a vacation rental. That includes luxury properties. So, what was once available exclusively to a certain demographic is now accessible for anyone with the resources to rent luxury homes. And, Vail Valley is the perfect example of a market made for luxury rental properties.
What Defines Luxury Rental Properties?
First of all, the location of a rental property will often help define the value. And, Vail is certainly one of the most desirable vacation destinations in the world. As such, it is full of luxury rental properties that range on a wide spectrum of quality and price. Other factors that differentiate luxury from standard rentals are amenities, proximity to restaurants and attractions, property size and accommodations.
Who Is Renting Luxury Properties?
There used to be a very exclusive niche market that would rent the luxury rental properties in vacation destinations such as the Vail Valley. Yes, individuals with a high net worth are more likely to spend more to get more for accommodations. However, other individuals are willing to pay more for that once-in-a-lifetime vacation to a resort town such as Vail. Property owners are no longer at the mercy of the rich and famous to keep their properties full throughout the year.
There Is No Off-Season
In the past, ski resort towns would see a dramatic drop in population and tourists during the off-season. When the lifts would close for the season, the bulk of the vacation rental properties would be vacant until the runs opened again the following November. However, this is no longer the case. Now there are attractions, festivals, events, restaurants and activities throughout the year. That makes Vail and the surrounding areas  a year-round destination. So, that means travelers are looking for luxury accommodations during more than just the snowy winter months. Hence, the market has expanded to 365 days a year.
How to Market Your Luxury Rental Properties to Vacation Renters
There are limitless online outlets to advertise your rental property. However, a luxury rental takes a bit more care, experience and finesse to keep occupied with quality tenants. You can take on this job yourself and hope it yields good results. Or you can trust a professional to market your property. That way, you can ensure you get the tenants you need who are willing to pay for the experience you're offering. The right private home management team can provide the marketing efforts you need. Plus they can help maintain your property and keep it guest-ready. Finally, they can provide the service your guests will expect from a luxury rental.
Looking for the best property management team in the area to represent your luxury vacation rentals USA property? Contact our team at Fireside Properties by calling 970-476-4446.